IP Protection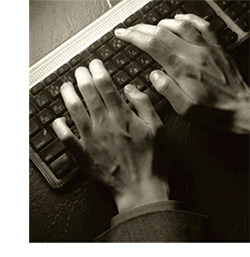 We are experienced in IP protection due to the innovation nature of the company. IP protection is listed as the top priority of the company. Many measures have been implemented to safeguard the IP of our clients, including company policies, project management procedures, and employee awareness education for the importance of IP protection. The followings list some of our typical measures:
1) Employee education. The importance of IP protection is addressed in all levels of the company. Every new employee is educated with IP protection and required to sign an NDA (None Disclosure Agreement).
2) Project management. During the execution of a project, technical tasks are distributed among engineers and suppliers whenever possible. Again, an NDA is signed with every supplier and every employee.
Quality Assurance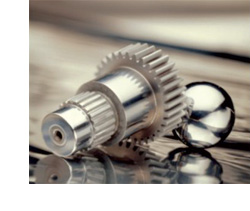 Our tenet is ¡°Quality is the life of the company¡°. This has always been reflected in our experiences in helping our clients to develop, prototype, test, and fabricate various products. The facility is ISO 9001:2000 certificated. All procedures comply with the standards. What we do is what we do the best: the high-quality-at-competitive-price engineering service and manufacturing.
For product inspection and quality control, we have precision equipments and tools including profile projector, micrometers, depth and height calipers, gauge blocks, and thread gauges imported from Germany.
On-time Delivery
Located in Ningbo Free Trade Zone (in Beilun Seaport, the 2nd largest seaport in China), Veritas Tech enjoys the advantage of fast custom clearance. Besides, Shanghai (China¡¯s largest city and economic center) is only two-hour-driving away. Four international airports are around.
Staffs in the International Business Department are specialized in handling international shipping and delivery. Their experience and specialty ensure on-time and cost- effective delivery of our client¡¯s orders.
In addition, we also have warehouses in the United States. This helps to further shorten our delivery time, and possibly making us as prompt in delivery as domestic suppliers.
Veritas Tech, warehouse Ningbo ¡ú Veritas Tech warehouse, US ¡ú customers
Competitive Price
We promise prompt quotation. Our clients¡¯ questions will be answered within 24 hours. Upon receiving the drawings, Veritas Tech provides quotation within 8 business hours for most of the parts.
Located in Ningbo Free Trade Zone, Veritas Tech enjoys favorable tax and other government policies. By transferring part of the benefits to her clients, Veritas Tech provides customers with more attractive prices.
Furthermore, with thousands of suppliers around this economically dynamic area, more rooms are available for us in negotiation with our suppliers about prices.
Subscribe to our newsletter & be in touch.
Contact Us
86-574-86995810

ADD:#167-16 Lushan West Road, Ningbo Free Trade Zone,Ningbo City, Zhejiang Province, 315806
Mobile website