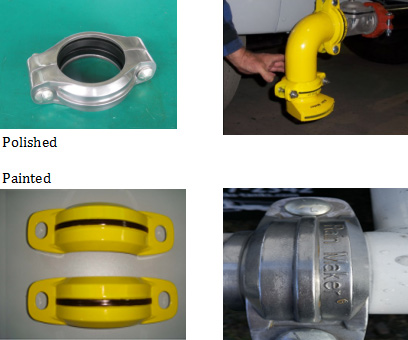 Victaulic Clamp---- (3¡¯¡¯) ----- (4¡¯¡¯)
Features: 3¡¯¡¯and 4¡¯¡¯
* Advanced locking design assures proper and positive rubber seal connections.
* Includes 1/2" carriage bolts and clamp gasket
* Die cast aluminum which eliminates rust and corrosion.
* Including clamps itself, rubber gasket, screw and nut.
Subscribe to our newsletter & be in touch.
Contact Us
86-574-86995810

ADD:#167-16 Lushan West Road, Ningbo Free Trade Zone,Ningbo City, Zhejiang Province, 315806
Mobile website