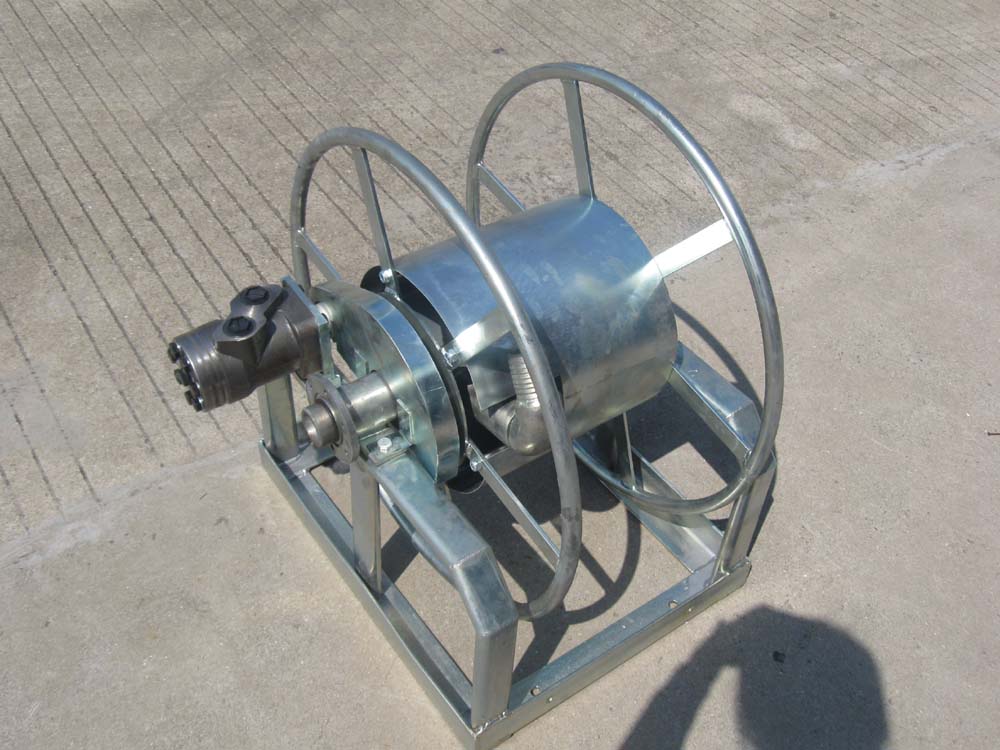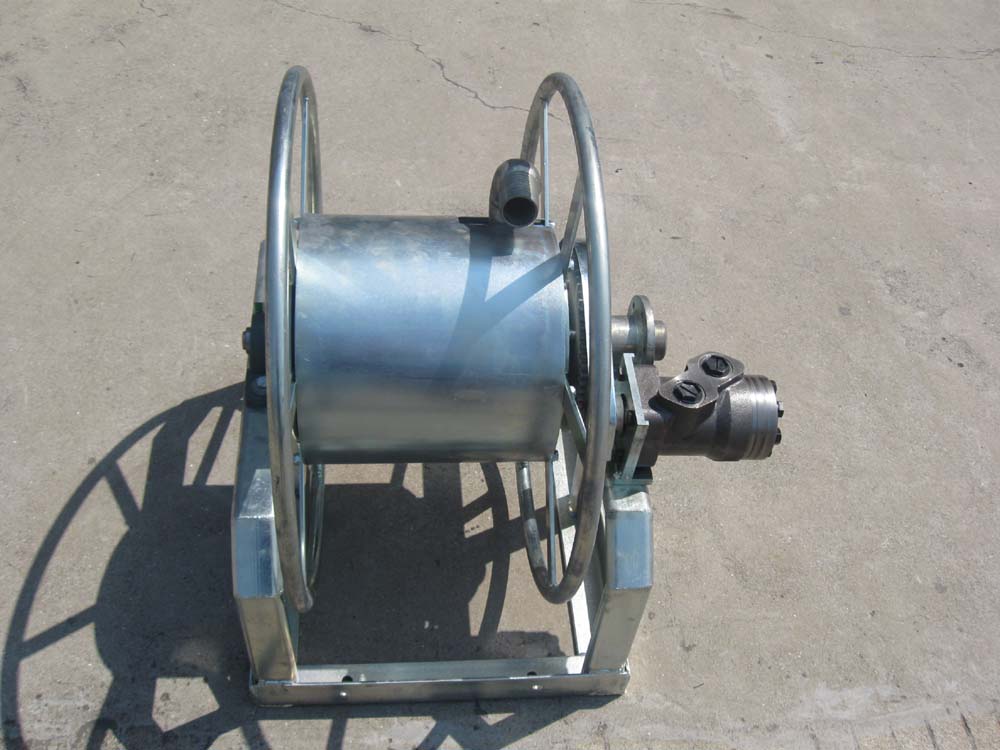 3. Hydraulic hose reel----
*Weight: 37kg(net), 42kg(gross)
*Parameter: diameter of inlet fitting: NPT1-1/2''(customized);
diameter of outlet fitting is1-1/2''(customized);length of hose:780''.
*Surface treatment: galvanization and painting. The color is up to customers.
*Hydraulic motor: BMP80 or BMP100. Ports are customized.(G1/2; M18*15; M22*1.5;
7/8-14UNF; NPT1/2) ; Speed: 3rpm to 233rpm; Max Working pressure: 14Mpa.
The hydraulic hose reel provides an efficient means of conveying hydraulic power to retract hose automatically. It is suitable for fuel truck, water truck, tanker, etc. It is much safer than motorized reels when applied on tank truck and fuel truck.
Subscribe to our newsletter & be in touch.
Contact Us
86-574-86995810

ADD:#167-16 Lushan West Road, Ningbo Free Trade Zone,Ningbo City, Zhejiang Province, 315806
Mobile website